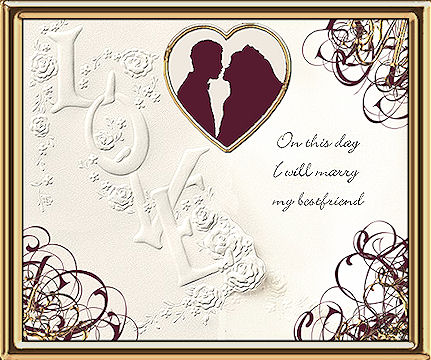 The month of June is now here, I can hear♪♪♪♪wedding bells ringing! What is the month of June associated with weddings and marriages?
Personally, I don't want to get married in June since it's the start of the rainy season in the Philippines and I don't really know what's the fuss about being a June bride. Sure I've always wanted to be a bride but not a necessarily a June bride. I mean, why not make it a March bride or an October bride? Geez, I kinda feel stupid like some of the customers I interact everyday, ranting things that doesn't make any sense at all. Or does it?
Anyway, I would want to get married in December because churches would have better decorations in prepartion for Christmas (so I wouldn't have spend too much on flowers) and besides, the weather is colder, perfect for the honeymoon. =) I know that December is a peak season for weddings but don't you just love the feeling of getting married during a time when most people are happy and cheerful? Not to mention "galante?"
These are some of my stupid reason in choosing December for our wedding month. No specific dates yet but hopefully it'll be December of next year.